Course Overview
Stoneybrook East Golf Club is an exciting championship golf course with a reputation for excellent greens and great course conditions that will challenge every aspect of your game from tee to green. The quintessential 'Old Florida' style of Clifton, Ezell, and Clifton Design is very evident at Stoneybrook East Golf Club.
The fairways are large and well defined; large bunkers are used as directional targets as much as for hazards and the greens are spacious and undulating, usually featuring one predominant ridge or tier.
There is plenty of water and yet no hole seems tricked up or forced, as they are on many modern designs in fact the course has a definite air of 'dignified maturity.' The par 72 course plays 6,820 yards from the tips and offers three additional sets of tees so that the course can be enjoyed by players of all abilities.
This Orlando golf course is a showcase of tiered rolling greens, naturally tree-lined fairways and strategic carries over preserved wetlands and waterways and an abundance of wildlife. Each hole plays out a strategy of its own. Some holes place a premium on the tee shot, while others demand an exacting approach. One thing for sure – you'll need all of your clubs in your bag to play Stoneybrook East Golf Club.
Call (407) 384-6888 for more information.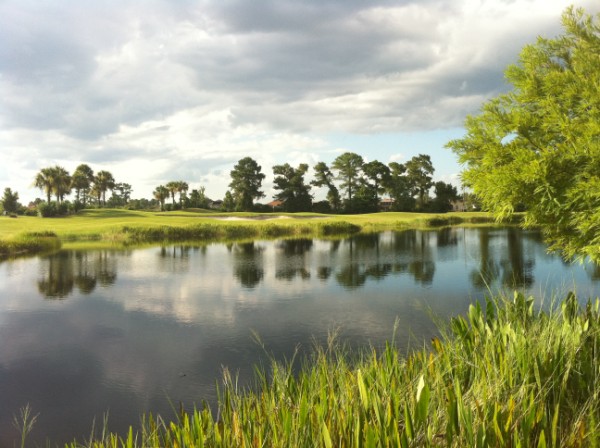 Course Policies
For your enjoyment and the enjoyment of others – Please observe the following rules:
Please repair ball marks.
Slow play will not be tolerated.
Keep carts on paths at greens and tees.
Please observe 90 degree cart rule.
Keep carts out of roped off areas.
Please observe good golf etiquette.
Tee Time Policy
If you are not present for your tee time and you have not canceled at least 24 hours prior to your scheduled tee time, your credit card will be charged the full amount. Please call (407) 384-6888 for information concerning our tee time policy.

We hope you enjoy your round at Stoneybrook East Golf Club!